Rethinking Cloud for the Future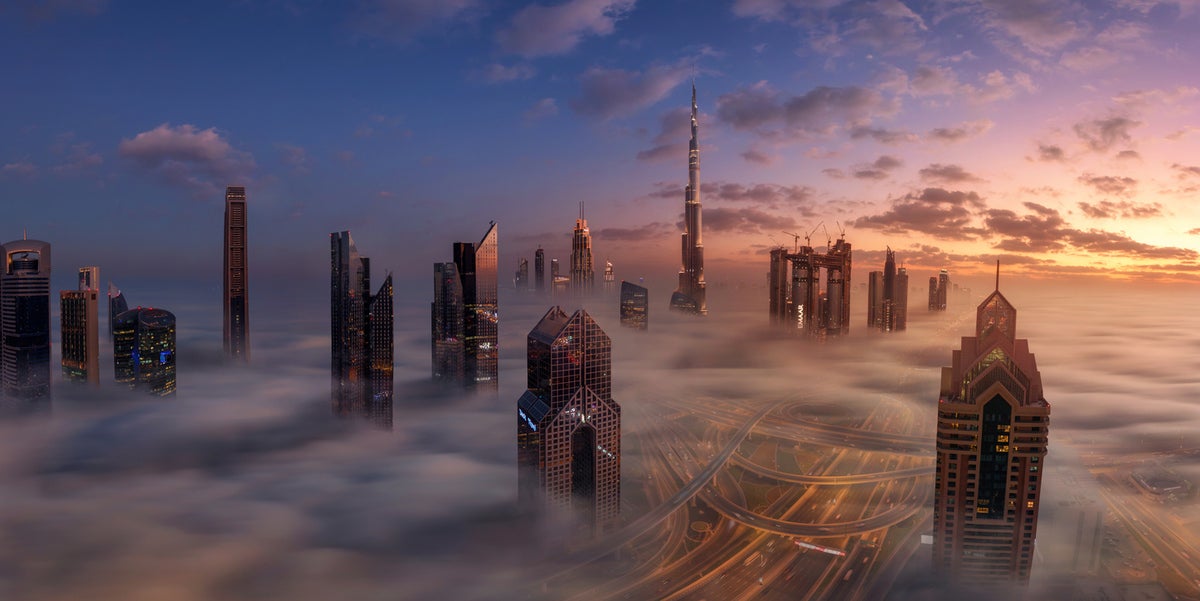 If someone had told me five months ago that the name of the game for cloud in 2020 would be "the power to layer_" I would probably have reflection they were 10 years late. Fast-forward to now_ and it seems the biggest asset for organizations is really the power to layer their digital selves to meet the terrible claim of a globe where their natural self is literally constrained by social-distancing mandates.
The dramatic_ global migration to online business in 2020 has befit THE global-layer solid stress-test for cloud computing and the novelties it introduced years back. Despite some initial hiccups kindred more to application design than infrastructure space_ or customers getting solicitous over availpower_ cloud services helped organizations meet the claim spike in soon 2020. Cloud equipped IT teams with the tools to not only elastically extend resources or educe faster_ but also layer down where required to defend cost.
Indeed_ for IT leaders_ mid-term strategies might feel… oxymoronic. They need to weigh pushing diligently towards digitally transforming to defend business operations_ revenues and survive_ while carefully prioritizing investments in times of big economic uncertainty. So_ what does the forthcoming look like in provisions of cloud_ now that the stakes are even higher? <_powerful>
Accelerating digitization further<_powerful>
The big picture of our multicloud verity was already fast-changing and intricate_ driven by an application rotation. With the environment that IT teams support comprising 50% more applications_ new application types and modular educement methodologies_ the running spike in claim for online experiences acts as a multiplier. It hits organizations already struggling with intricateity_ from alteration scattered between core data center_ edge and open clouds 58% outside of on-prem.
Todays apps have increased interdependencies_ affecting strange methods and infrastructure_ as well as different toolsets and processes. Many are likely built or liberateed with a union of open cloud services_ chosen from almost the approximately 1.4 favorite !!! proposeed athwart the big open clouds.
And while the late events have had a injurious contact on global technology bestowing for 2020_ the one state that is up is cloud-based IT infrastructure_ according to IDC_ as 1 in 3 organizations plan to bestow more for app educement. The ensuing disintegration is verity "seen as an accelerator". This makes perception_ as cloud is the big factory and liberatey mechanism for todays user experiences_ at a time when the vast higherity of experiences outside the household are in fact digital. According to Gartner_ "by 2021_ organizations with powerful_ scalable digital trade will outperform non-trade organizations by 30 percentage points in sales growth by better using digital channels during the COVID-19 outburst."
What is now added to an existing globe of intricateity is the claim to liberate additional layer and efficiency while embracing complete macro-uncertainty.
Rethinking cloud operations for the era of modularity<_powerful>
The verity is most IT offices and providers responded well. Ciscos customers for sample_ were able to layer out natural data centers quickly to support and connect distant workers_ securely provision mixed infrastructure in minutes to increase application nodes_ confidently increase utilization and perspiration goods without contacting user experience etc. Ten or even five years ago_ that would have likely been a different story.
The app experience is the non-negotiable KPI_ so being able to control all corners of the infrastructure – on-premises and in open clouds – will be key to liberateing resilience and assuring application accomplishment at layer. That does not mean looking for the new solution that can "handle everything" or a one-size-fits-all access_ but on the opposed_ driving efficiency with modular capabilities that can propose measureization athwart processes and teams supporting the personal initiatives that substance the most. After all_ chances are that each application team will work on a sole set of requirements: from the existing on-prem method dependencies_ to the preferred open clouds and tools_ to the networking_ security_ governance and data regulatory requirements.
Critical capabilities<_powerful>
A big sample of this is automating and edifice self-service capabilities via policy-based resource provisioning athwart existing "legacy" and new infrastructure on-prem or open clouds. This can lessen time-to-market and increase application or business quickness. Indeed_ the power to layer rapidly remains hanging on eliminating tickets for resource provisioning and measureizing different types of infrastructure and platforms athwart domains calculate_ networking_ security via APIs. At smallest until we live in an "mental" globe_ where everything is really cloud-native_ and all software can layer up automatically.
Another facet of automation comes in the form of simplifying day-0 deployments. With applications beseeming ever more abstracted from the infrastructure due to technologies such as Kubernetes_ containers can befit measure edifice blocks – gainous when batch-deploying distributed_ purpose-built_ intricate shape stacks. This saves dear time IT operations teams would normally bestow on manual tasks_ especially now that bare metal containerization is en way to climbing the adoption curve. A expressive contributor to simplification here_ is being able to handle domains data centers_ clouds_ networks etc. from control points in the cloud.
Finally_ taking gain of insights and automation athwart the full stack for application_ not only leads to cost diminution via better use of resources_ but also ensures a higher user experience. Correlating telemetry data from distributed origination platforms to the user experience and customer journeys resources that previously unconnected infrastructure and application teams work better unitedly to unite bottlenecks faster and stay forward of problems.
The next phase of cloud<_powerful>
As we have been moving slowly from the "build" phase of cloud towards the phase of "consistence"_ more identify "cloud" is much broader than a liberatey framework or purpose. In a forthcoming that requires more than ever precedently carefully balancing alteration with optimum efficiency via laser-focused prioritization of investments_ opportunities do not necessarily lie in bold technology investments_ or the "next big thing." Rather_ they are establish in a more private optimization that also includes nation and process. The output will be establishing new_ tailor-made operating models<_em> to align strategic objectives with technology profiles in times of uncertainty.
Learn more almost how Cisco can help you with your cloud strategy and stay tuned for updates in the upcoming months on alteration from our portfolios and how we are working with customers to optimize their cloud and applications initiatives and fetch their IT teams unitedly.